I think each and every one of you know that I ADOREEEE Cassandra Clare. I might have mentioned how much I love her books around a million times one or two times on my blog. I love her books and I love her characters and I love her stories and plots and just EVERYTHING. So it's obvious that I take any chance to shove her books and their amazingness at all people.
I'd read a similar post a few months ago on Lu's blog, and I had loveddddd it and I'd been screaming in agreement over every single reason on it, so obviously I had to steal the idea and write a post like this myself. I think it's reason enough to read Clare's books because hello WILL HERONDALE IS IN THEM, but I will try my best to find some other reasons to read her books. LETS GET INTO THISSSS.
1. THE CHARACTERS
CAN I JUST. CAN WE JUST. TAKE A MOMENT AND APPRECIATE THE BEAUTIFUL CHARACTERS IN ALL OF CLARE'S BOOKS. Clare doesn't just write about her characters. OH NOOO. She CRAFTS them. The layers and the complexities and the raw emotions Clare fills her characters with is just incredible and is just so beautiful and qnxefwrfbr it's too much for my heart to deal with.
2. THE DIVERSITY
I don't think there is any kind of diversity that Clare doesn't include in her books. There's LGBTQ+ rep, autism rep, PTSD rep, and not only is all that there, but it's so accurately portrayed and written about and is amazes me. Clare doesn't just casually mention and brush off diversity, she goes into so much detail and puts in so much effort into making her representations real.  The accuracy is what is the most refreshing to me, and makes her books all the more amazing.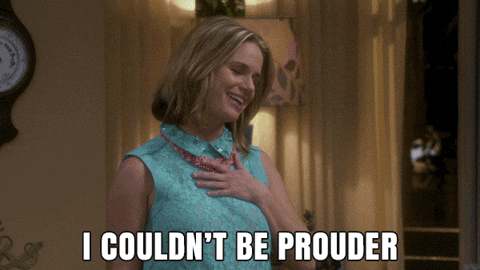 3. THE INTENSITY OF THE RELATIONSHIPS
The bonds in this book are sooooo strong. Not only the romantic relationships, but the family and friendship bonds are so loyal and strong and just make me want to smile and cry at the same time, and nfkrjniegi it just makes me so happy. The parabatai bonds between Will and Jem, the friendships in The Mortal Instruments, and the OHMYGOD close and beautiful family bonds in The Dark Artifices just make me so jealous and so happy at the same time. THAT is the kind of bonding I want in my life.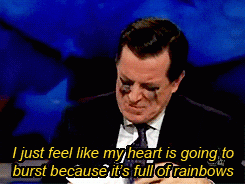 4. THE SARCASM AND THE WIT AND THE HUMOUR
Lets just take a moment to talk about how UNBELIEVABLY HILARIOUS Cassie is. Every single Herondale, right from Will to Kit, are the sassiest, wittiest, just more full-of-humour people ever. Whether you like her books or not, you can't deny that this woman is a flippin queen of sarcasm. Let me just give you some examples:
Jace: "One of the Silent Brothers is here to see you. Hodge sent me to wake you up. Actually he offered to wake you himself, but since it's 5 a.m., I figured you'd be less cranky if you had something nice to look at."
Clary: "Meaning you?"
Jace: "What else?"
Will: "Let me give you a piece of advice. The handsome young fellow who's trying to rescue you from a hideous fate is never wrong. Not even if he says the sky is purple and made of hedgehogs."
Kit: "He let the shirt fall and grabbed a Tupperware container of cookies out of the fridge. Maybe he could frustrate the Shadowhunters by refusing to work out and sitting around eating carbs. I defy you, Shadowhunters, he thought, thumbing the top off the container and popping a cookie in his mouth. I mock you with my sugar cravings."
LOOK AT THESE PEOPLE. THEY'RE HILARIOUS. I LOVE THEM OH MY GOD.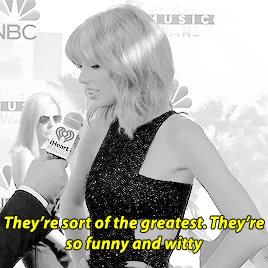 5. THE RAW EMOTIONS
The way Clare writes genuinely leaves me blown away. Her words are so powerful, and she knows how to say things I think, but don't know how to put into words. Her writing is so raw and emotional and is like a stab to my heart every time I read it- it's just so mesmerizingly gorgeous.
"Marry me," he said. "Marry me, Tess. Marry me and be called Tessa Herondale. Or be Tessa Gray, or be whatever you wish to call yourself, but marry me and stay with me and never leave me, for I cannot bear another day of my life to go by that does not have you in it." 
"Everyone is afraid of something. We fear things because we value them. We fear losing people because we love them. We fear dying because we value being alive. Don't wish you didn't fear anything. All that would mean is that you didn't feel anything." 
"These pictures are my heart. And if my heart was a canvas, every square inch of it would be painted over with you." 
'Break my heart,' he said. 'Break it in pieces. I give you permission." 
ITS JUST SO ELOQUENT AND IT MAKES MY HEART CRACKS AND I JUST CANNOT.DEAL.WITH.THE.EMOTIONS.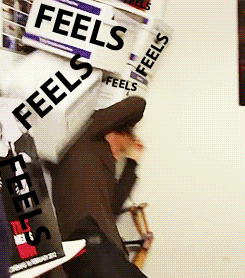 6. SO. MANY. CHOICES.
Okay so some of you might not know (HOW DO YOU NOT KNOW BTW) but the Shadowhunter Chronicles are pretty big. There are six books in The Mortal Instruments, three in The Infernal Devices, two in The Dark Artifices with a third one coming up, lots of novellas, and two more series coming into it. AND I KNOW IT SEEMS INTIMIDATING AND HUGE, BUT TRUST MEEE IT'S WORTH ITTT. This is going to be the BEST decision you make with your life, and Clare's books just keep getting better and better. And honestly, just look at it as a positive- that you have SOOO many worlds and time settings to enter, that you can literally go wayy into the past, a few years in the past, or in the present. DO WATCHA WANNA DO. OR JUST FALL INTO THE DEPTHS OF ALL THE WORLDS LIKE ME.
7. SO. MANY. SHIPS.
Considering how big this series is, it's obvious that there are tooooonnnnnsssss of ships. And OHMYGOD I DON'T WANT TO SPOIL IT FOR ANYONE BUT ALL THE SHIPS ARE SO CUTE AND SO PERFECT AND SO ADORABLE AND JUST- I JUST- I NEED A RELATIONSHIP LIKE THIS PLZ.
8. THE WOMAN EMPOWERMENT GUYS
This. Is. So. Important. And. I. Love. It. Yes, we definitely have kick-ass warrior boys in this book who are sassy AF, but we also have gorgeous girls who fight like the warrior princesses that they are, while being witty and intelligent at the same time. I love the dynamics of the ways all these people complement each other, and how the guys don't look down on the girls or vice versa, because they all respect each others unique talents and abilities and it's amazing.
Aaand that's it! These are just a few of the million reasons why you all need to read anything and everything Cassie Clare publishes, bcuz it's really, truly, worth it. So if you still haven't read her books. GO. NOW. PLEASE. THE SHADOWHUNTER WORLD AWAITS YOU.
Do you agree with me? What Cassie Clare books have you read? Tell me in the comments!
Thanks for reading!
-Rhea