Book- A Court of Mist and Fury (book #2 of ACOTAR trilogy)
Author- Sarah J. Maas
Publication Date- 3rd May, 2016
Publisher- Bloomsbury
Warning: this review may contain spoilers from the first book A Court of Thorns and Roses, so do not read this review unless you have read the first book, or unless you don't plan on reading this series. You can read my review on the first book here.
Remember in my first review, when I said that ACOTAR is not one of my favourite series? God, I was such a stupid child then. I ABSOUTELY ADORE THIS SERIES, I LOVE IT TO PIECES- I LOVE THIS BOOK FROM THE BOTTOM OF MY HEART AND THE DEPTHS OF MY SOUL.
Okay, excessive fangirling aside, ACOMAF is one of my favourite books. Maas has really outdone herself. Absolutely wonderful character and plot development, gripping story from beginning to end, and oh so steamy- I can fault nothing with this book. This is Maas's best work- it has everything I could wish for. I don't even have the words to express my undying and eternal love for this book.
Feyre has survived Under the Mountain. She has survived Amarantha and all the horrible trials. But she hasn't survive the terrible nightmares Under the Mountain came with. Haunted by the decisions she was forced to take, Feyre has become a dimmed and hollow shell of what she used to be. And Tamlin's over protectiveness and choke hold on her does nothing to help her worsening condition. Strangled by the claustrophobic atmosphere of the Spring Court, Feyre has no choice but to seek amnesty at the Night Court, where she slowly finds herself healing amongst the court of dreamers. Where she finds herself falling for violet eyed Rhys, who will do anything and everything to ensure Feyre's happiness. But as war with Hybrens lands becomes imminent, Feyre yet again has to ready for battle- battle that may tear apart her world, her family, and her soul. For love, she cheated death, and for war, she will become a weapon.
What I Liked:
Okay so the plot for this book was such an improvement from the first book! In most trilogies, the second book usually goes downhill, but it was the total opposite in this case! It was a huge book- a good 600 pages, but I read it in one sitting and loved every page. The plot kept escalating through the book, and at times, left me at the edge of my seat, biting my fingernails in anticipation.
Everything was so well thought out and every event was tied together so well. The planning, the scheming, it was so perfect it left me in awe. Maas is such an intricate writer. She leaves no loopholes in the plot and ties up every event to make one massive plan and plays it out soooo well.
Just like the first book, I adored the name of this book. I won't talk about it much, because I personally love the moment I understand the reason for the title of a book, so I think everyone should have that "oooooh" moment as well.
Coming to the characters. Feyre- oh she is such a strong and amazing character. She grow so immensely in this book. Broken, tired, and shredded from Under the Mountain, she becomes such a strong, powerful character in this book. Her growth is gradual, and so painful to read about. I felt so furious and sad on her behalf in the first half of the book. But it just makes me more proud to see what a determined, fierce, luminous(literally) and passionate person she becomes. She's definitely in my list for top 10 badass females.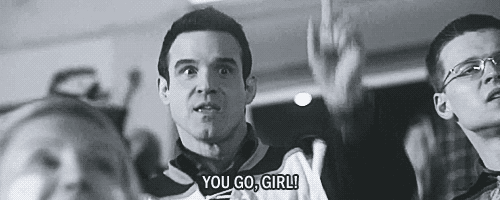 Coming to Rhysand….OMGOMGOMG *squeals in delight at the mention of his name* I ADORE HIM HE IS MY BOOK BOYFRIEND, HE IS MY HEART AND SOUL. Hot, kind, understanding, powerful, hot, respectful, a feminist, cunning, and did I mention hot? That cruel and unforgiving mask we saw in the first book was just that- a flawless façade which cracks only for his friends and hides a kind, compassionate and beautiful person. His sarcasm, his humor, his kindness and his almost ridiculous self sacrificingness (yep i just made a word) reminds me of a Herondale you know? He is such an essential and wonderful character in this book. I knew I was right about him in the first book! I knew he wasn't the horrible, cold fae he was pretending to be!! Ahhh I love him so much. I hated Tamlin in this book. I despised him. Some things he did could be forgiven with time, but what he did at the end? No forgiveness for that. I can't say more without spoiling things, but lets just say I wouldn't mind seeing him driven over by a bulldozer.
All the secondary characters were amazing as well. Mor's bubbliness and cheerfulness which hides her lethal killing senses, Cassian's *swoons* perfect balance of sass and sweet, Azriel's shadows that hide his true feelings and Amren's absolute awesomeness to make this perfect and dynamic family.
I hate Hybren. I hate Jurian. AND OH GOD I HATE THOSE HORRIBLE MORTAL QUEENS. All of these people should be burned alive and fed to the wolves. Reading about them makes me want to go all Celaena Sardothien on them. UGH THEY MAKE MY SKIN CRAWL.
The romance was…HOT DAMN. Super steamy, sensual, I was fanning myself on all Feysand scenes. But aside from all of that, they both are so well matched. Sarcastic banter, sweet glances, and the perfect mutual understanding between the two is what makes them so great together. Rhysand is protective, but he doesn't force anything on Feyre and knows that all her choices are her own to make. I ship them as much as I ship Will and Tessa, which is like really saying something. Along with them, I'm a crazy shipper of Nestain and Morriel. Nesta and Cassian- the two wild cats suit each other well. I don't care how much they snap at each other and pretend to hate each other, I SHIP IT. And Morriel- my sweet Azriel needs Mor. I don't get why Mor pushes him away, so I hope she has a good reason for it, because Azriel deserves to be happy. I have so many ships and I ship them all so much, if any of them sink, I'm going to sink along with it too.
The ending. Oh my god the ending. It left me stunned but so happy. Just the idea of the vengeance Feyre will wreck in the next book makes my heart swell. The conclusion couldn't have been better really, it left me so excited for the next book!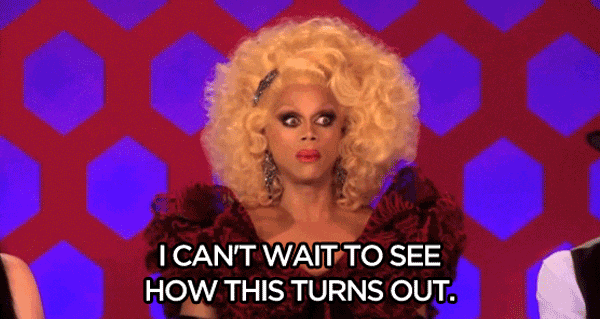 What I didn't like:
Nothing. Zero. Zilch. Nada. This book was without a doubt, 10000% perfect and had nothing I could fault.
Rating:
5 out of 5 stars. The perfection and beauty of this book makes me want to cry. A must read for all fantasy lovers!