Before I start this post. I am so mad. As some of you who have visited my site recently might have noticed, I've changed the layout of my site completely. Why? some of you might ask. Well, WordPress sent me a notification saying that my theme has retired and I need to get a newer one. I was SO mad about that, cuz honestly, I really liked how my site used to look. My new one…eh it's okay, but I am NOT satisfied with it. I WANT MY OLD THEME BACK.
Now that I'm done complaining, I've been tagged for this very halloweeny post by the wonderful chellesbookramblings, check her blog out guys- she has reviews, tags, and so many other fun posts on her blog! I'm going to try to mention only books I haven't mentioned in my blog before, and I'll try not to repeat any books. So let's get into this tag!
Rules
Basically you just have to name a book that features the following creatures and that's the whole point of this tag…Let's get to it, shall we..
Vampire
(restraining myself from saying The Mortal Instruments) Um, the Winterhaven trilogy by Kristi Cook! I read the series over the summer break- it was an average series, kinda a binge timepass read. It does however, feature Vampires, and it takes a kinda different scientific twist on them, which I found really cool!
Werewolf
One of the first series I read that featured werewolves- Harry Potter! Prisoner of Azkaban had been my favourite book in the Harry Potter series, and that's when the whole werewolf thing was introduced, so that's what I'll go with!
Zombie
Woah confession time- I haven't read any books featuring zombies! Unless we're counting Goosebumps, because I've read loadssss of Zombie stories in that.
Ghost
The Heroes of Olympus!! Nico Di Angelo is my favourite ghost summoner ever, even though the ghosts are usually grumpy. Also, I love the Lars at Camp Jupiter- the ones who mentor the Cohorts. I find them all really funny and cool!
Angel
I'm gonna name the book series Angel here. It features Angels in a not so typical "angel" way. Though I didn't like the series that much, I must say that it did have some different elements in it!
Witches
This series was all about witches, in one of the coolest ways ever! Though I haven't read the final instalment yet, I'd loved the first two books in the series- it was witches, but in a concept I never imagined!
Warlocks
OKAY FINE, THE MORTAL INSTRUMENTS, THE INFERNAL DEVICES, AND THE DARK ARTIFICES. I CAN'T GO A SINGLE POST WITHOUT NAMING CASSANDRA CLARE CAN I? BUT WHAT CAN I DO, MAGNUS BANE IS THE WORLD'S MOST GLITTERY, COOLEST WARLOCK EVER!!!
Fae
A Court of Thorns and Roses, and Throne of Glass. Both feature Fae, both have crazy strong females, both are awesome, AND BOTH MUST BE READ BY THE ENTIRE WORLD.
Demon
AHHH THIS BOOK HAD ANGELS AND DEMONS AND HOLY SHIT IT WAS SO GOOD. I still haven't read the next two books, (don't kill me pls), but I'd lovedthe first book, and it had featured angels and demons brilliantly!!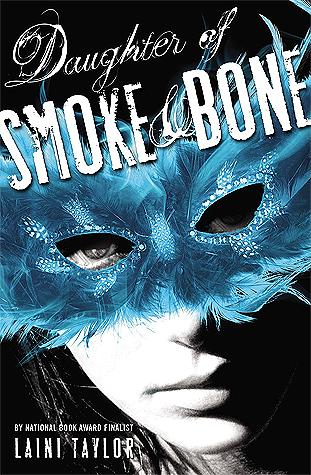 Alien
The Lorein Legacies!! Again, I've only read the first book, (I know I'm horrible, I'M SORRY OKAY) but this book had been amazing! I think it's the only book which has aliens that I've read, and it was absolutely amazing!! Totally on my recommend list!
Super powered Human
The Red Queen had super powered humans in them, both the Silvers and the Newbloods. I'd really enjoyed this series, and am really eager for the fourth book. The powers the people have are pretty cool, I'd totally want to be a lightning girl!
I TAG:
I don't really know who all haven't done this yet, or who wants to do it! I'm tagging BooksInNeed, because she currently has a horrible book ban on her and needs tags to keep doing book related stuff so that she doesn't go insane. Other than that, whoever is interested in doing a hallloween post can go ahead and take part!
Thanks for reading guys!
-Rhea