Book: Crazy Rich Asians
Author: Kevin Kwan
Publisher: Doubleday
Release Date: June 11th, 2013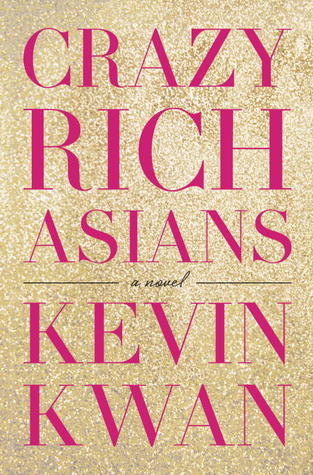 A lil helpful breakdown of Crazy Rich Asians, so that other people like me who were curious about the hype don't have to be let down by the absolute pathetic-ness that this book was.
Some white hotel dude

Felicity Young to racist dude

Nick to Rachel


What Nick SHOULD HAVE told Rachel

What Nick actually did

The entire Singapore when they find out Nick is bringing a date for his best friend's wedding

when Nick books her a ticket in first class


Rachel when her boyfriend welcomes her to a mansion

Rachel when she finds out her boyfriend's best friend is a millionaire

Rachel when she finally finds out her boyfriend is rich

Fransesca's pathetic attempts to be scathing throughout the book

Rachel when all the rich people get snooty during the bachelorette party

After meeting Rachel, Nick's family towards Rachel behind her back

But to her face

Rachel finally comes to her senses and realises that family ain't worth it

But Nick

Some more unnecessary drama

Nick finally realising his family is full of assholes

And finally- The End

All in all, the shallowly written characters, basic plot, and pretty awful writing left a lot left wanting. I still haven't seen the movie, so I pray to god that it's better, but ohmygod pls don't bother with the book. It was an easy read, I'll give it that- I breezed through, and while reading it, it didn't seem that bad. But once I actually finished it and tried thinking about what I liked, I came out blank, so.
That's my review! i couldn't bother with full sentences for this one, and making a gif review proved to be surprisingly fun, so there you go! Have you read the book/watched the movie? What did you think? Tell me in the comments!
thanks for reading!
-Rhea