The Stats: Number of books, pages, longest and shortest book: 
Genres I've Read This Year: 
A significant decrease of fantasy books this year, and an increase in the contemporaries and the others categories!
Goodreads Average Rating:
My average rating has been 3.9 this year, which is almost too good to be true. Feel like if I go back and look at my ratings for all these books, i might end up changing some, but oh well, it's pretty great!!
Best Books:
The Cruel Prince by Holly Black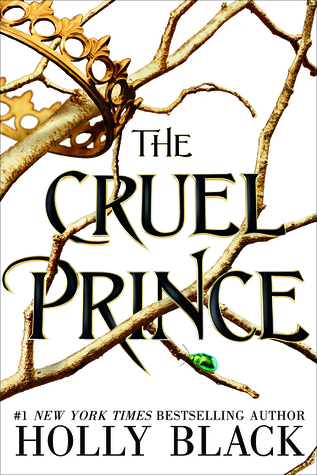 2. Nineteen Minutes by Jodi Picoult
OHMYGOD THIS BOOK. Incredibly important, painfully gut wrenching, and agonisingly real, everything about this book makes it impossible to put down. I highly highly recommend reading it- it gave me a lot to think about, and was one of the best books I've read this year.
3. Aristotle and Dante Discover the Secrets of the Universe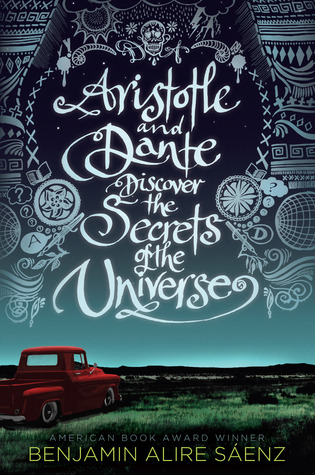 This?? Was?? So?? Precious?? I cried, I laughed, and I put this book down feeling really happy, and all warm and fuzzy inside. I adored the characters, the plot, the setting, the magical yet simplistic writing- just everything about this book is a must read. You can read my super fangirly review here!
4. Queen of Air and Darkness by Cassandra Clare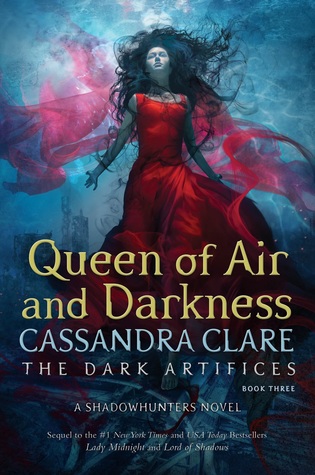 This has been my most anticipated for almost two years, and I think it lived up to almost every expectation I had. It was painful and sad at times, yet still managed to keep all it's funny one liners that make Clare's books what they are. It wasn't perfect, but it was pretty damn near. Review to come soon!
5. Carry On by Rainbow Rowell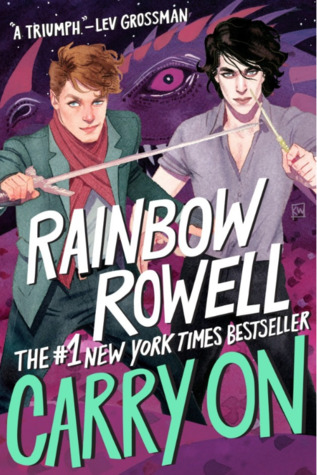 SBDXKJQSNKJSQUWEBCWEK. WORDS ESCAPE ME EVERY TIME I TRY TO DESCRIBE THIS BOOK, BECAUSE TOO! MANY! FEELS!!!! JUST READ THE REVIEW, THANKS.
6. They Both Die At the End by Adam Silvera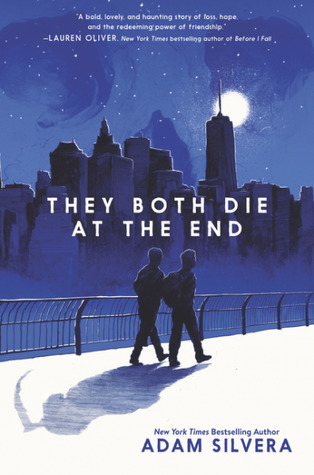 I'm pretty sure I've been screaming about this book for-fucking-ever, so if you haven't read it, now would be a good time to like this post, shut your laptop, and read the goddamned book. I'm pretty sure this was my favourite book this year, and the only one I truly UGLY cried for, so if that isn't reason enough to read it, I don't know what is. REVIEW HERE.
7. We Need to Talk about Kevin by Lionel Shriver
Another incredibly important, incredibly painful book that I don't even know how to begin talking about. The book is a terrifying reflection of reality, and gave me some perspective and insight that I'd never thought about before. 
Biggest Disappointments:
1. Crazy Rich Asians by Kevin Kwan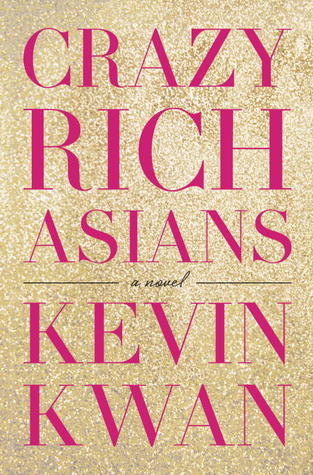 Um wow never thought I would dislike a book with so much potential this passionately, but here we are. Nothing about this book was remotely interesting to me- not the one dimensional, shallow-ly written characters, not the below average plot, and not the poor execution of the story. Someone pls explain the hype to me, because I really don't get it.
2. The Gentleman's Guide to Vice and Virtue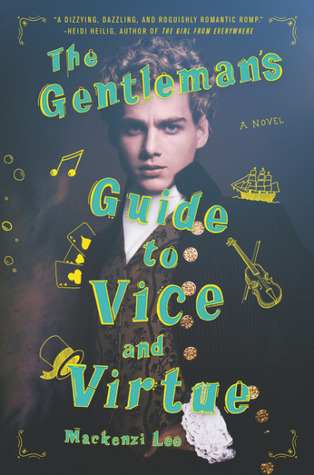 I liked this book. I actually did. Just not as much as I was hoping. I'd heard so much about it, so I was expecting to be absolutely dazzled by the spectacular wonders of this story, and though I enjoyed them, they didn't shake me to my very core, y'know? Maybe if it was less hyped, I would have enjoyed it a lil more.
3. Eliza and Her Monsters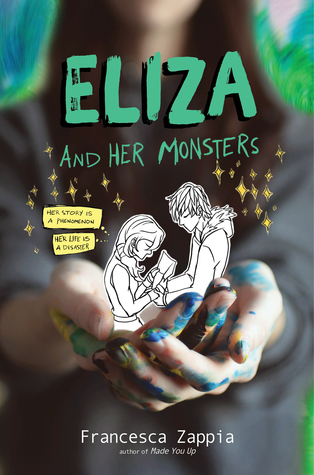 Just, no. This was just such a no. Everything about it was a no.
The Best:
1/ Squad- 
The Blackthorn Family from The Dark Artifices will forever me the most close-knit and sweetest family and squad, like ever.
2/ Protagonist-
Blue from The Raven Boys is the most smol and amazing protagonist out there.
3/ Setting/world building-
The Name of the Wind by Patrick Rothfuss- HOLY SHIT THE SETTING.
4/ Book I cried over-
sOBBED ugly tears over They Both Die at the End
5/ Author-
It's so tempting to say Cassie Clare again, but i gotta give it to Adam Silvera this year.

Books That I Should've Read This Year but Didn't and Hence Are On My Immediate TBR For Next Year:
1/ A Reaper At the Gates by Sabaa Tahir

2/ What If It's Us by Becky Albertalli and Adam Silvera

3/ The Lady's Guide to Petticoats and Piracy by Mackenzie Lee

4/ The Astonishing Colours of After by Emily X.R Pan

5/ Wildcard by Marie Lu

6/ Kingdom of Ash by Sarah J. Maas

Reading and Blogging Achievements:
Ughhh this is a sore topic this year, because I've basically failed as a reader and blogger this year!!! My posting- super sporadic and inconsistent, I haven't completed my reading challenge by MILES (60/80 books,,,,I was 20 WHOLE BOOKS BEHIND), and my reading has gone down so much since last year,,,I read 107 books in 2017, and now I'm down to 60. But a couple positives:
My following has grown from 440 in 2017 to 860- 400 more people here!!! And that's even more amazing to me because i posted a lot less this year, but still managed to almost double my following somehow, so thank you so much for reading my content!!
Even though i've been super overwhelmed by school this year, I'm still keeping the blog going, and though that's a small achievement, it's one all the same.
Other Life Achievements This Year:
I haven't dropped out of school??? SURPRISE???
My grades have been really good for my first term doing IB, so I'm happy with that, and I plan on keeping it that way this year as well.
I've made SO many more friends this year. Last year was super depressing because I had just moved to Singapore, and I spent a lot of the year kinda sad and missing my friends, so I ended up not making many here in Singapore. But I've changed that this year and have overcome my social anxiety a bit, and I've talked to many more people and made many new friends, so I'm super happy about that!
I've done a lot of volunteering work this year, so I'm pretty proud of that!!
I've started going for hip hop classes again, and wow i didn't realise how much I've missed dancing. So glad to be back to those.
Hard Parts of the Year:
school has been so so overwhelming and stressful and tiring. It was a huge jump from grade 10, and I've been swamped with work these last couple months. I've also done major procrastinating in this December break and am super behind on my homework so that ain't fun
Goals for 2019:
Post more consistently!! I'm gonna try my best to not go M.I.A as often this year
BLOG HOP. I've barely blog hopped in the last couple months, and I'm really sorry about that. i'm gonna try to up that as much as i can!
RESPOND TO COMMENTS!!! The last time I responded was probably months ago, which is horrible, so I GOTTA START THAT AGAIN
Drink more water- I'm constantly dehydrated and it's a problem
get 7-8 hours of sleep!!
procrastinate less and study more strategically and effectively
FINISH your 2019 goodreads goal- I know this year is gonna be super hard academically, so I'm keeping my goal to a modest 40, and I HAVE TO COMPLETE IT, NO EXCUSES
Start writing more!! Stories, poems, excerpts, anything
NO TOXIC RELATIONSHIPS
Be a lil more forgiving, but don't put in effort for people who don't put in effort for you
stop caring about what everyone else thinks- it's your life and you decide what to do
If you've reached the end, thank you for reading this needlessly long post. Just want to take a moment to say how grateful I am to be a part of this incredible and supportive reading and blogging community- all of you are so positive and sweet and amazing, and I can't thank you all enough for following my blog and considering my content worth reading. I hope you all have a fantastic 2019, can't wait to see what this year brings for us all!
Did you complete your goodreads goal? What were your favourite books? Do you like any of the books I enjoyed? Tell me in the comments! (and I promise i'll reply)
Thank you for reading!
-Rhea