Book- A Million Junes
Author- Emily Henry
Publisher- Razorbill
Publication Date- May 16th, 2017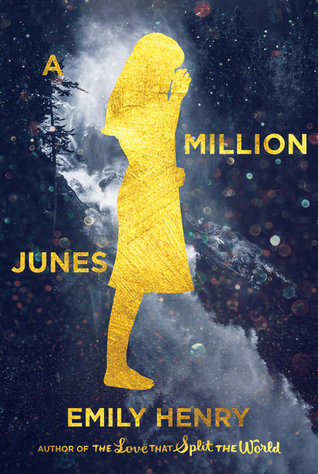 This. Book. Is. Magical. This entire review is gonna basically be me scrambling around desperately trying to find vocabulary (which I don't have) that can coherently and accurately convey my all encompassing love for the brilliantly crafted masterpiece this book is.
Synopsis from Goodreads:
For as long as Jack "June" O'Donnell has been alive, her parents have had only one rule: stay away from the Angert family. But when June collides—quite literally—with Saul Angert, sparks fly, and everything June has known is thrown into chaos.
Who exactly is this gruff, sarcastic, but seemingly harmless boy who has returned to their hometown of Five Fingers, Michigan, after three mysterious years away? And why has June—an O'Donnell to her core—never questioned her late father's deep hatred of the Angert family? After all, the O'Donnells and the Angerts may have mythic legacies, but for all the tall tales they weave, both founding families are tight-lipped about what caused the century-old rift between them.
As Saul and June's connection grows deeper, they find that the magic, ghosts, and coy-wolves of Five Fingers seem to be conspiring to reveal the truth about the harrowing curse that has plagued their bloodlines for generations. Now June must question everything she knows about her family and the father she adored, and she must decide whether it's finally time for her—and all the O'Donnells before her—to let go.
The writing was so so gorgeous. Emily Henry has a way with words that was just so…achingly beautiful?? So lovely?? So lyrical and just blitzes you away into this enchanting world where you feel a whirlwind of emotions and I just,,I can't talk enough about how brilliant her writing style is like hi pls give me a hundredth of that kind of talent and I'll live my life a happy gal. The plot was really intriguing and enthralling, but at the same time also vv confusing, which I'll talk about more in a bit.
I wanna talk about the incredible setting that is just wild and free and wonderful, but at the same time I almost don't know how to talk about it without ruining the magical experience that it is, so all I will say is IT WILL NOT LET YOU DOWN. It's captivating and breath-taking and all the other synonyms for magical that I could google if I put in the effort.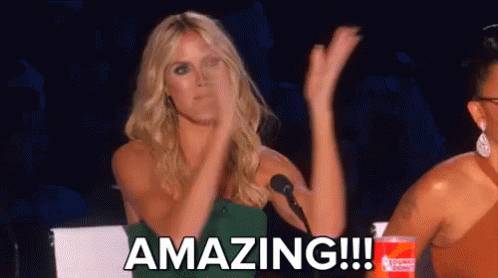 I ADORE the characters. June is the best narrator I could've asked for this book. She's so weird and quirky and so?? funny?? and is an actual beam of sunlight throughout the book. She's mature but at the same time childish, and she's reckless but not "oh my god you're so stupid" reckless. She's PERFECT. I LOVE HER. And Saul is her actual meant-to-be. They both complement each other perfectly, and they handle the age difference so well!! I love their banter, which is actual funny laugh-out-loud banter, and he's just so sensitive and sweet and just so great!! And their romance was cute too, not too insta-lovey, but not too slow, and was the perfect pace for me to enjoy.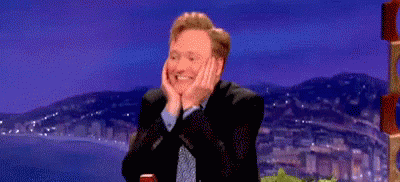 The family bonds were also super sweet, but I do wish they had been developed more, because I feel like besides the three characters I mentioned, the others didn't get the development that would have made them really incredible.
But my Favourite thing about the book is THE AMAZING FEMALE FRIENDSHIP. It's been so long since I've read a book with a friendship like this, and it honestly reminded me of me and my bestie. Hannah is so sweet and pure and supportive and they both love each other sm, and wow I got super nostalgic at some parts because of how much it reminded me of my best friend. (we live in separate countries hence the nostalgia).
The ending tied up everything beautifully, and it left me all warm and happy and a bit teary, but I could not have asked for anything better.
My only complaint about the entire book is- it was so confusing at times?? Right from the beginning, we're pushed into a setting with no explanation, and over time, though you begin to understand stuff, you just also keep getting more confused because there's so much happening and there's no explanation and MY MIND CANNOT CATCH UP TO SO MUCH STUFF AT ONCE, PLS GIVE ME ANSWERS.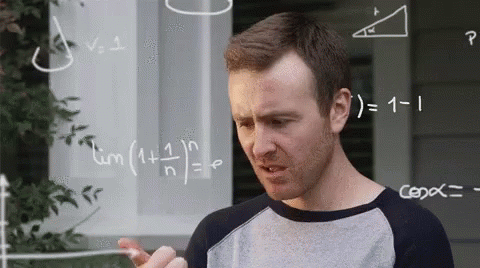 But other than that, literal perfection guys.
Just read it. Jus-just do it. I promise, everything about it is spell-binding and spectacular and totally worth it.
Have you read the book? Do you plan on reading it? What did you think? Tell me in the comments!
Thanks for reading!
-Rhea