Soo, guess who disappeared for a while again?! My school officially started around a week ago, and since it's my junior year and I'm doing IB, the pressure is already HIGH. I probably won't be blogging as frequently as before, maybe just once a week, and if I'm lucky, twice, but I'll try my best to stay active!!
I'm lucky enough to have been nominated for the third time for the Liebster Award- thank you so much for nominating me Angelica!! Do go check out her blog, it's absolutely wonderful!! Onto the award!

Rules
1. Link to Global Aussie's Award blog post. Comment with a link to your Award post. And put the official Liebster Award stamp on your blog.
2. Acknowledge and link to the blogger who nominated you.
3. Answer the 11 questions your nominator asked.
4. Nominate 11 more bloggers and spread the 'new blogger' love.
5. Ask them 11 fun questions of your own.
6. Let them know on their blogs that you have nominated them.

Angelica's Questions:
How long have you been blogging?
I've been blogging since June of 2017, so it's been  a little over a year for me! I honestly can't believe it's been that long, I still feel like a newbie in the blogosphere!
What inspired you to start your blog?
Boredom lol. I had a four month long summer break last year, and was OUT OF MY MIND with boredom, so when my mom gave me the idea to start a book blog, I was all for it!
What's your favourite blogging memory?
I can't really say I have a favourite blogging memory. I'v enjoyed writing every post I've written, and each one is always fun to write in a different way. My favourite posts to write have to be book reviews though, I love fangirling or ranting about books with people who feel the same way as me!
What's your favourite movie that came out this year?
I don't really watch too many english movies, as I enjoy watching Bollywood a lot more. My favourite Bollywood movie that came out this year is called "Raazi". It's about an Indian spy, and features my favourite actress Alia Bhatt. The movie was really gripping and unpredictable, and I really loved watching it!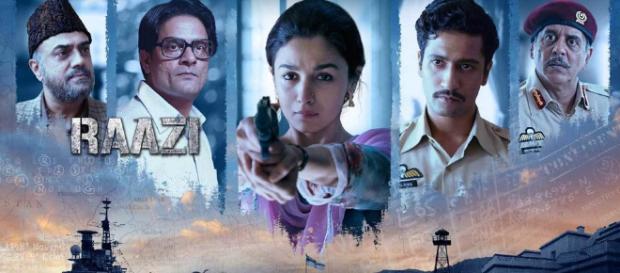 Would you rather have your favorite book be turned into a movie or a TV show?
Definitely a TV show. At least in TV shows, you get longer episodes and more time to actually follow the real plot of what happens in the book, unlike movies, where directors cram the book into two hours of a bad film which cuts out all the major parts of the book. I'm looking at you Percy Jackson Movies
What's your voice type (soprano, alto, tenor, etc.) if you know what it is?
Um. All I know is I have a bad singing voice, but I have no idea what type. I'm the most out of tune and tone deaf singer ever, but that doesn't stop me from screaming all my favourite songs at the top of my lungs.
What's your opinion of electronic music?
I don't mind it much! As long as it's not the same beat right through the song, I like electronic music and can totally jam to it!
Have you ever left the country you were born in?
Yes! I was born in India, but we move to Philippines when I was three. We came back to India when I was 6, and stayed there for eight years, but we moved to Singapore last year, and that's where I live right now!
What's your favourite subject in school?
I'm studying biology, chemistry, english literature, maths, hindi, and global politics at school, but my favourites have to be english and bio. I have great teachers for both the subjects, and I find the topics really interesting, so I'm really loving them right now!
Is there a hyped book, movie, or TV show you really dislike?
I'm gonna get so much shade for this, but I ABHOR the tv show Jane the Virgin. I despise it. It's so unrealistic, so unnecessarily over dramatic, so shallow, and it has all the love tropes I hate. This show could rot in hell and freeze to death for all I care.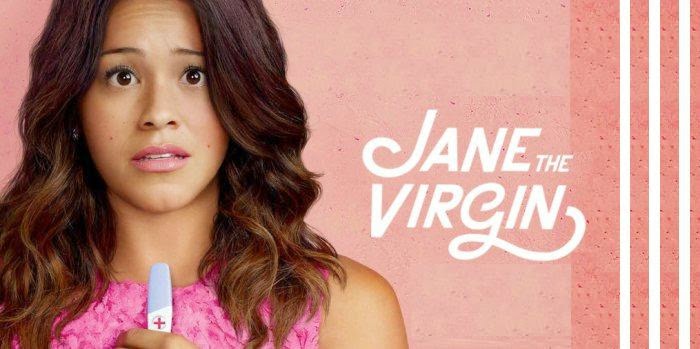 What was your favorite book series as a kid? 
My favourite series as a kid has got to be The Malory Towers by Enid Blyton. My last post was about all my favourite books as a child, so you can check that out too if you want! *shameless self promo*

I nominate:
I KNOW IT'S NOT 11 PEOPLE BUT I'M IN A RUSH DON'T ATTACK ME.
My Questions:
Where is your ideal place for a vacation?
A bookish trope that people dislike but is your guilty pleasure.
A bookish trope you DESPISE and why
Favourite food?
Three books you would sacrifice to save the world
Favourite band/musical artist
You're favourite part of blogging
You're least favourite thing about blogging
What is your current favourite and least favourite tv show? (My favourite Brooklyn 99 if any one is curious and I am ready to fangirl about it for hours)
If you were stuck on an island with only three books, which ones would you want with you?
Your fondest memory of school
**No pressure for any of the nominees to do the tag if they don't want to!!
And that's it! Once again, thank you for the nomination Angelica, I had so much fun answering these questions!!
Thanks for reading!!
-Rhea