Hey guys!! So apparently, half the year is over??? At least that's what I've heard. I would know for myself if I ever stepped out of the four walls of my room. It's summer break, and I just realised that all I've done these 6 months is read (kinda, but not really cuz I had taken a hiatus for like a month) and watch and re-watch Brooklyn 99 (which, BTW, is my favourite show like EVER), so I am honest to god amazed that six months are already past.
So let's get into this tag right away and recap the past 6 rather boring months!!
1. THE BEST BOOK YOU'VE READ SO FAR IN 2018
They Both Die at The End by Adam Silvera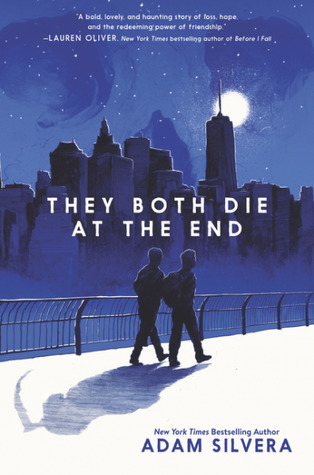 I am so so in love with this book, and so in awe of Adam Silvera's writing. This book was so heart touching and gut wrenching and made me ugly cry for hours, and made my heart hurt because it was SO sad, (you can read my review on it here) and yet was one of the most beautiful books I've read in ages.
2. YOUR FAVOURITE SEQUEL THIS YEAR
Blue Lily, Lily Blue by Maggie Stiefvater
I love this series SO MUCH!!!! Though the first two books were amazing too, Blue Lily just took it to a different level for me. Maggie Stiefvater is such an amazing author, and this book fulfilled every one of my expectations. (review here)
3. A NEW RELEASE THAT YOU HAVEN'T READ BUT YOU REALLY WANT TO
A Court of Frost and Starlight by Sarah J. Maas
I AM SO EXCITED TO READ THIS. I've heard mixed things about the book, but I'm such a huge SJM fan, and I had loved the ACOTAR series so much, so I'm hoping I love this as well. Also, the cover. Is. So. BEAUTIFUL. I'm getting this book by the end of this month, so I'm really excited to read it!
4.  MOST ANTICIPATED RELEASE FOR THE SECOND HALF OF THE YEAR
Queen of Air and Darkness by Cassandra Clare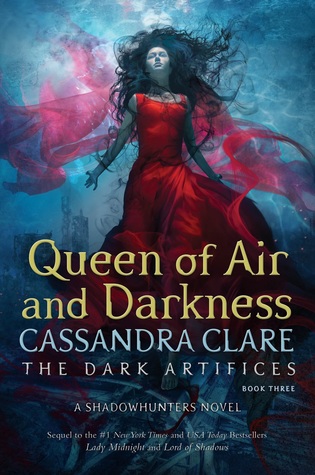 I have been waiting for this book for an year now, and can I just say that I am in equal measures INSANELY desperate and INSANELY terrified to read this. The ending of Lord of Shadows had absolutely crushed my soul, and I am afraid beyond measure about what is going to happen in this book but I also can't wait to read it CAN DECEMBER JUST COME UP ALREADY.
5. YOUR BIGGEST DISAPPOINTMENT
This Savage Song by Victoria Schwab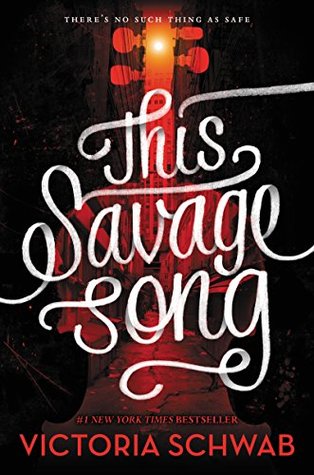 Surprised to see this on the list? So am I! Though I didn't HATE this book, it had been hyped up so much that I was expecting it to be mind blowingly amazing, but it honestly wasn't. I was severely let down, and though I liked Our Dark Duet more than this, the duology was definitely a disappointment for me.
6. BIGGEST SURPRISE OF THE YEAR
We Need To Talk About Kevin by Lionel Shriver
I read this book in the beginning of the year because my English teacher had recommended it to me, and I was confident it was going to be a snooze fest. I almost gave up in the first 30 pages because of all the big words and confusing language, but thank god I stuck with it. This was a dark, heart breaking, and extremely well written book, and I'm so so glad I read it, because it has become one of my most challenging yet one of my favourite reads this year.
7. FAVOURITE NEW TO YOU OR DEBUT AUTHOR
Adam Silvera! I read his books for the first time this year, and he had officially made it into my favourite author's list, because he is absolutely incredible! Silvera's writing style, as well as his concept and ideas amaze me, and he is such a talented writer wow I love him.
8. YOUR NEW FICTIONAL CRUSH
Tyrannus Basilton "Baz" Pitch from Carry On by Rainbow Rowell is currently my new fictional crush, and YES I KNOW HE IS GAY AND HE IS INCREDIBLY IN LOVE WITH SIMON SNOW, BUT THAT WONT STOP ME OKAY I LOVE HIM WITH ALL MY HEART.
9. NEW FAVOURITE CHARACTER
Jude from The Cruel Prince has stolen my spot for fav character. She is strong, fierce, passionate, smart, and I cannot wait to see what badass Jude stuff she's gonna bring in the next book. Jude is so so tough and JUST SO KICK ASS SHE'S GREAT.
10. A BOOK THAT MADE YOU CRY
More Happy Than Not by Adam Silvera
Cry? CRY? SOBBED MY HEART OUT AND TURNED INTO A DISHEVELLED, WHEEZING MESS IS MORE LIKE WHAT HAPPENED. I'm telling you, Adam Silvera only writes books to break hearts. That's his main reason right there. This book had me crying my heart out and wow it was just so painful that I haven't been able to put my thoughts together on it yet but REVIEW COMING SOON.
11. A BOOK THAT MADE YOU HAPPY
Moxie by Jennifer Mathieu
Feminism?? Girls supporting girls?? Boys supporting and trying to understand feminism??? Fighting back against the patriarchy??? Speaking out on one's beliefs and holding strong to them??? Is there anything that makes me happier than this??? I DON'T THINK SO. Moxie was powerful, honest, and a biggg reality check and it really made me so so proud and happy.
12. YOUR FAVOURITE BOOK TO MOVIE ADAPTATION THAT YOU'VE SEEN THIS YEAR
Simon VS The Homo Sapiens Agenda to Love Simon

Is there any other answer? The book in itself was so adorable and cute and fluffy and IMPORTANT, and for the first time in cinema history, so was the movie!! Love, Simon was so so cute, Nick Robinson is such an amazing actor, and even though there were many differences between the book and movie, the film was also really well done!!
13. FAVOURITE BLOG POST YOU'VE PUBLISHED THIS YEAR
Lies All Bookworms Tell Themselves
Book Review- Moxie // The Feminism Book We All Need
These are a couple of posts of mine which I really enjoyed writing, and thought were pretty good! My review on Moxie especially was something which is personally important to me, which is why it definitely became a favourite of mine.
14. THE MOST BEAUTIFUL BOOK YOU HAVE BOUGHT/RECEIVED THIS YEAR
Furthermore by Tahereh Mafi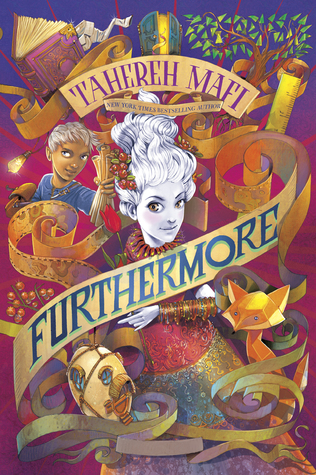 Can we just look at this cover?!?! Have you ever seen anything more enchanting and eccentric and beautiful than that?! Not only was the cover very very gorgeous, the book itself was so whimsical and lyrical and such an enjoyable read! A new take on Alice In Wonderland, I really really enjoyed this book!
15. WHAT ARE SOME OF THE BOOKS THAT YOU NEED TO READ BY THE END OF THE YEAR?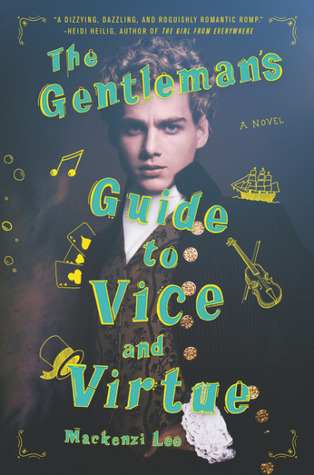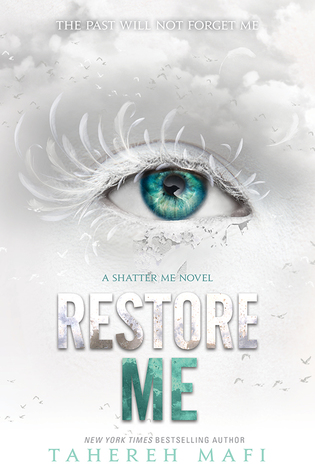 I'm so excited to read these! I've been wanting to read Gentleman's Guide for a long time now, but I just haven't found it in any library. Same goes for Restore Me, and I'm so frustrated I haven't been able to read it because I loved the Shatter Me trilogy! I'm also vv excited to read Reaper At The Gates, even though I had been a tad bit let down by A Torch Against The Night.
And that's it! What were some of your favourite reads this year? What do you plan on reading next? Tell me in the comments!
Thanks for reading!
-Rhea