Hey guys!! I'm finally doing a tag after quite a while. I'd been tagged for this months and MONTHS ago by the lovely and wonderful Emma from Thoughts of A Brown Eyed Girl. She's so lovely and funny and is so amazing and just go check her blog out NOW.
This seems like such a fun and exciting tag, so lets get right to it!
1. Author you've read the most books from?
I think Rick Riordan takes this one. I've read and bought every single mythology book he's published, and there are about 22-23 of those?? Yep, I have all of them. #PERCYJACKSONREPRESENT
2. Best sequel ever?
A Court of Mist and Fury by Sarah J. Maas!!!! That book stole my heart and smashed it into pieces and made me smile and laugh and cry and sob and FENFIUEBFUI IT WAS SO GOOD!!! ❤
3. Currently reading?
I'm just starting this book called Rowan and Eris, which I received as an ARC. I'm really excited to read it, so hopefully it'll live up!
4. Drink of choice while reading?
I love drinking a big glass of cold coffee while reading. I don't like hot drinks much, so cold coffee and oreos are my go-to snacks whenever I'm reading.
5. E-reader or physical books?
Physical books FOREVER. I'm anti-electronic reading, and as a symbol of defiance, I don't even own a kindle. PHYSICAL BOOKS >>>> E-BOOKS YOU CAN FIGHT ME ON THIS.
6. Fictional character you probably would have actually dated in high school?
UMM SO MANY??? I'm in high school right now, and I would loveeee to date a guy like Percy Jackson. Funny, goofy, charming, sarcastic, but also focused, loyal, sweet, honest, and smart, UGH WHAT I'D GIVE FOR A BOY LIKE THAT. Really, am I asking for too much?!
7. Glad you gave this book a chance?
Six Of Crows!! I'd almost not read this book cuz I was confident the hype around it would leave me disappointed, but DAMN did this book live up to the buzz.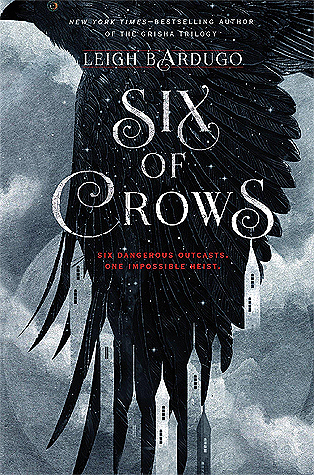 8. Hidden gem book?
I think Legend by Marie Lu is such a gem of a book. Though it's not "unpopular", I still think it's quite underrated, because it's such an amazing book/series, but not enough people have read it! Also- I recently read Furthermore by Tahereh Mafi and I loveddddddd it so much. It's a middle grade book but it's oh so beautiful and magical and whimsical but still so underrated and I don't get why please go read it!!! I really need to review it soon wow it was so good.
 .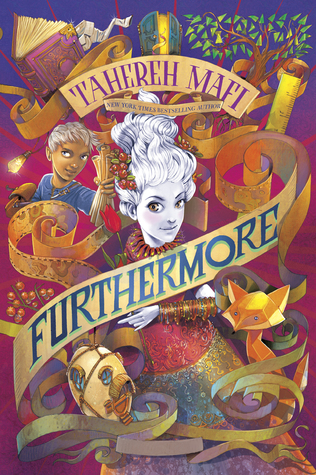 9. Important moment in your reading life?
In grade 7, when a friend of mine forced me to stop re-reading Percy Jackson for the eighty millionth time and forced me to read The Mortal Instruments and just suddenly introduced me to the vast world of YA outside of just Percy Jackson. If she hadn't done that, I'm confident that to this date, I would still be happily reading just Percy Jackson with no regrets.
10. Just finished? 
I just finished reading Gorgeous by Paul Rudnick, and wow this book might have become my least favourite book ever! It. Was. So. Bad!! The exclamation points are hiding my aggression, but oh my god I really hated this book!!
11. Kinds of books you won't read?
I don't think there's a specific book type I would just refuse to read?? I wouldn't mind trying out most genres, so I don't really rule out any books.
12. Longest book you've read?
I think it's got to be Lord Of Shadows by Cassandra Clare. That book was like 700 pages long, and it was so good that I finished it in a day. My heart= smashed by that book omg I love it so much.
13. Major book hangover because of…?
authors killing characters I love
major plot twist cliffhangers
really sweet and cute endings cuz they make me sad because they remind me of how single I am
14. Number of bookcases you own?
I own two bookcases and each has 7-8 shelves. One of them is entirely full while the other has three full shelves.
15. One book you have read multiple times?
I'm the person who lovesss re-reading books. I've re-read most of my books multiple times, but a book I recently re-read for like the eighth time is City of Bones by Cassandra Clare.
16. Preferred place to read?
I'm an actual potato. Like really, truly. I'm always just glued to my bed and all I do is eat, read, and listen to music. I'm basically a potato with feelings. I never move out of my bed, and I love snuggling up with a blanket, some chocolates, and a book in a little corner of my bed, because yes that's how lazy I am.
17. Quote that inspires you/gives you all the feels from a book you read?
"Anybody can look at you. It's quite rare to find someone who sees the same world you see." ~ John Green, Turtles All The Way Down
I just think this is such a beautiful and heartstring-pulling quote y'know? I think John Green has this way with words, and he puts all these feelings of mine which I don't know how to explain into beautiful sentences and wow I just really love this quote.
18. Reading regret?
Um quite a lot of books! Half-Girlfriend by Chetan Bhagat, When Dimple Met Rishi by Sandhya Menon, One Of Us Is Lying by Karen McManus, Gorgeous by Paul Rudnick, Teardrop by Lauren Kate, and so many more just ugh no bad ideas.
19. Series you started and need to finish (all books are out in series)?
The Lorien Legacies by whats-his-face. I don't remember his name and I'm too lazy to google it but I vividly remember his name started with P. I'd really enjoyed I Am Number Four, but I just never got around to reading the rest of the books, and now I just never seem to find them. I still really want to read the series though!
21. Unapologetic fangirl/fanboy for?
THE INFERNAL DEVICES. All my friends think I'm crazy and am way too obsessed with it, but honestly, why wouldn't I be?!?! That's one amazing series, and I ain't gonna regret loving those books. ❤
22. Very excited for this release – more than all the others?
QUEEN OF AIR AND DARKNESS QUEEN OF AIR AND DARKNESS QUEENOFAIRANDDARKNESS !!!!!!!!!!!!!!!!
23. Worst bookish habit?
Biting my nails whenever a really tense part in a book comes up. As soon as something big is about to happen, I'm just suddenly biting my nails down to the skin. It's a really bad habit and I've been trying to stop itt.
24. X marks the spot: start at the top left of your shelf and pick the 27th book.
This was 100% a guilty pleasure of mine. The books weren't particularly good and the story was pretty meh, but they were so fast and fun and addicting and I actually really enjoyed this book!!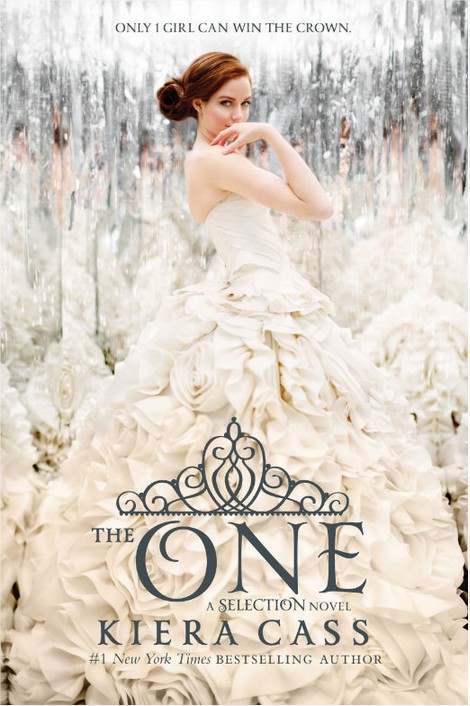 25. Your latest book purchase?
So because I live in Singapore, and books are reallyyyy expensive here, I buy my books on amazon India, and whenever my dad goes to India, (around once a month), he brings them for me. I just ordered They Both Die At The End by Adam Silvera, The Silver Mask by Cassandra Clare and Holly Black, The Cruel Prince by Holly Black, Baaz by Anuja Chauhan, and The Raven King by Maggie Stiefvater. I'm so excited to get all these books and read them because I've only heard good things about them, and I'm so exciteddd!!!!!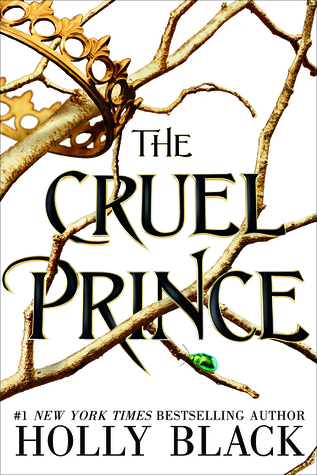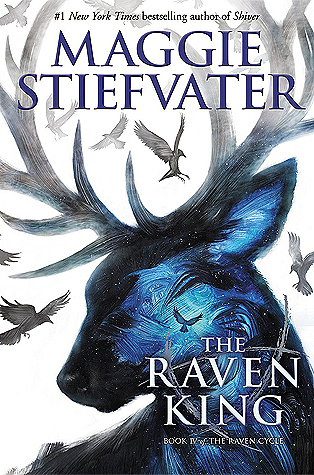 26. ZZZ-snatcher (book that kept you up WAY late)?
SIX OF CROWS. I got approximately 3.5 hours of sleep the night I read that book, cuz HOLY SHIT SO MANY PLOT TWISTS AND SO MUCH ACTION AND SO MANY OH MY GOD MOMENTS JUST YES.
Sooo I don't think you learnt anything new about me except that my love for Cassie Clare is undying and eternal, but I think you've already guessed that. This was a pretty longgg tag, but it was so fun! I know this tag had been quite popular a while ago so I wont be tagging anyone, but if you haven't done it, feel free to go ahead and do it! Thanks for tagging me Emma!!
Thanks for reading guys!
-Rhea