Hello!! I haven't blogged for almost a week! Why, you ask?? SCHOOL. I HATE IT. I have a pathetic drama show coming up which is going to be a complete disaster, and I have some tests and I am just doing a lot of stuff with zero time. Another reason is, I've been in a slump? Not just any slump but A REALLY BAD SLUMP, because in the past month I've read barely any books, and I'm falling behind on my goodreads challenge tragically already, I've blog hopped a negligibleee amount this week and have probably missed a lot of great posts I'm sorryyy and I haven't responded to comments for a week and I wont be starting right now either, I'm sorryyy but NO TIME and I. AM. SO. STRESSED. But anywayyy I'd read this book a while ago and I'm finally reviewing it, and here's what I thought??
Book- One Of Us Is Lying
Author- Karen McManus
Publication Date- May 30th, 2017
Publisher- Delacorte Press
UNPOPULAR OPINION TIMEEE. MEHHHHHH. How else do I describe this book?! The hype was ALLLLL over the internet and everyone was talking about it and I'd been so excited to read it because murder mystery YES! But the book was sooo full of cliches and was so boring and just no I just couldn't get into it just no.
Goodreads Summary:
The Breakfast Club meets Pretty Little Liars, One of Us Is Lying is the story of what happens when five strangers walk into detention and only four walk out alive. Everyone is a suspect, and everyone has something to hide.
Pay close attention and you might solve this.
On Monday afternoon, five students at Bayview High walk into detention.
Bronwyn, the brain, is Yale-bound and never breaks a rule.
Addy, the beauty, is the picture-perfect homecoming princess.
Nate, the criminal, is already on probation for dealing.
Cooper, the athlete, is the all-star baseball pitcher.
And Simon, the outcast, is the creator of Bayview High's notorious gossip app.
Only, Simon never makes it out of that classroom. Before the end of detention, Simon's dead. And according to investigators, his death wasn't an accident. On Monday, he died. But on Tuesday, he'd planned to post juicy reveals about all four of his high-profile classmates, which makes all four of them suspects in his murder. Or are they the perfect patsies for a killer who's still on the loose?
Everyone has secrets, right? What really matters is how far you would go to protect them.
Doesn't that synopsis sound so interesting??? I'd been sooo ready to be blown away by suspense and thrill, but nooooo. I enjoyed very VERY few things about this book.
One of the only things I'd liked about the book is that I did not find it predictable. All the characters listed were made to seem equally suspicious, and I really liked that because it kept me guessing about who the murderer was right till the end. And the outcome was unexpected and was quite the plot twist, so I really liked the way I wasn't able to predict anything for the book. Except that the plot twist was so bad I wish I'd predicted it so I could've stopped reading.
McMcanus had a really easy flow to her writing, and it was a short, quick and breezy read. The writing was kinda addictive, and actually kept me hooked to the book. This book is something you could binge read in like less than a day. And because I wasn't able to guess who the murderer was, I was interested in reading the book till the end, so thank god it was short, cuz I don't think I could've endured more of that book.
I reallyyyyy shipped two of the characters Bronwyn and Nate. Though I didn't like both of the that much as individual characters which I'll talk about in a bit, on a whole, those two were reallll cute. The late night phone calls while watching a movie, and all other cute cute stuff was totally making me shippp ittt.
There was also diversity, which I was really happy about. Racial and LGBTQ+ diversity were both present, which is kinda what saved this book from being complete trash for me.
GOSH SO MUCH. The plot was supposed to be the most interesting part of the book. Except that it wasn't. NEVER IN MY LIFE have I been more mehhhh-ed by the plot of a supposed crime thriller WOHOOOO book. It wasn't predictable, because dear god if I had predicted how bad this was going to be I wouldn't have picked it up. It was all so boring?? I was desperately wanting to be on the edge of my seat, biting my fingernails and screaming WTF every other page, but all I could do was yawn and turn the pages while rolling my eyes at how supremely annoying and whiny and horribly one dimensional most of these characters were and HOW STUPID everything was.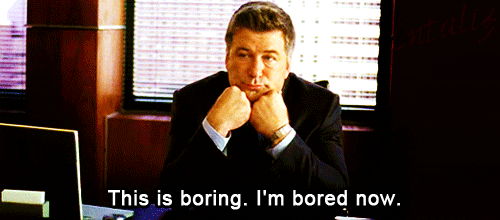 Coming to the characters. What??? Were?? They???? You're probably thinking, "Well duh they're a bit cliche Rhea, the stereotypes are literally in the synopsis", but this was just??? Bronwyn- rude, too goody goody and one dimensional boring, but had some redeeming characteristics so I'll give her that. She stood up for herself and didn't take any crap from people, which was what I liked about her. Definitely liked her more than most of the other characters. Addy- shallow, whiny, spineless, self-pitying and GOD SO ANNOYING. She did have an okay character arc, cuz she was a bit more tolerable near the end of the book, but her sudden change was too sudden and just no I didn't like her.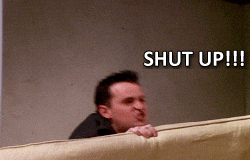 Cooper- I didn't like him. Actually, I'd quite enjoyed his character through most of the book and I'd really liked him but SPOILER cheating is not okay. I did not approve of what he did to Keely. I understand that it must've been really hard for him to be closeted in a house where his dad wasn't supportive of LGBTQ+, but I didn't understand why he had to date Keely when he knew he wasn't straight, and it wasn't okay to lead her on like that, and then completely destroy her with a half-ass apology which was not even a bit genuine. Like no that is NOT fine SPOILER OVER. I liked Nate a lot more than the other characters- even though he was your typical EdGy bad boy, at least he had SOME personality unlike the others. I'm not very into him either, but he was a more interesting character to read about than all those other whiny people.
Except for the Bronwyn and Nate romance, I wasn't really shipping anything. The book was full of stereotypes and cliches which got on my nerves a lot and really pissed me off. The ending was so horribly written. SPOILER the important issues like suicide and depression were so haphazardly and clumsily written, and was talked about as if it didn't matter and was just really bad. You can't mention heavy topics like that and just bring in the elements of depression and suicide without resolving them. SPOILER OVER.
There's also a lot of girl hate and slut shaming in this book which made me pretty angry. All of the "popular clique" is yet again portrayed as the villainous squad who hates everyone. None of that was condemned or properly resolved and JUST NOTHING HAPPENED AND IT WAS REALLY ANNOYING.
Bottom line: I did not enjoy this. If you and I have the same tastes and I am a trusted book source of yours, I would not recommend this for you to read. If you liked this, I'm sorry I've trashed it, I wish I'd liked it but I couldn't. My advice is to steer clear of this one.
Have you read this book? What did you think? Tell me in the comments below! (even though I won't be replying for a bit)
Thanks for reading!
-Rhea