Hey guys!! I'm back with another Top 5 Tuesday, and this week's topic is books that have been on my TBR the longest. Now I usually maintain my TBR really well. It might seem impossible to many readers, but I actually have a well regulated TBR and unlike many people, I'm not drowning under it. That being said, there are some books that have been on that list wayyy too long, and really need to be read soon.
Top 5 Tuesday is a weekly meme the lovely Shanah from Bionic Bookworm hosts. If you are interested in taking part in it, then go ahead- she welcomes it! Here is a list of the remaining November topics if you're interested in participating. 
When Dimple Met Rishi by Sandhya Menon
I have been meaning to read this book FOREVER now, but I just haven't been able to get my hands on it! I've heard good things about it, but either it's never available, or when it is, I'm not in the mood to read a cute contemporary. I really want to read it, BUT THE TIME IS JUST NEVER RIGHT.
2. One of Us is Lying by Karen M. McManus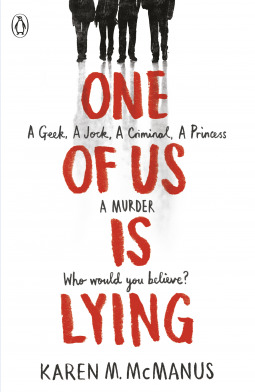 One of my aunts who was visiting from India purchased this book for me, but she forgot to bring it with her. I was so disappointed, because I've been wanting to read it FOREVER. But my dad is going to India this month, and I think he's meeting my aunt, so hopefully he'll bring it back with him!
3. Geekerella by Ashley Poston
There was so much hype about this book this summer, and the fact that it's a retelling of Cinderella made me really want to read it. But I don't usually buy books in Singapore cuz they're expensive AF, and so my dad brings books for me whenever he goes to India. (basically every month) And because there were other books on my TBR which I was more excited to read, I never got around to buying Geekerella. But my dad will be bringing it when he goes to India this month, so I'll finally be reading it!
4. This Savage Song by V.E Schwab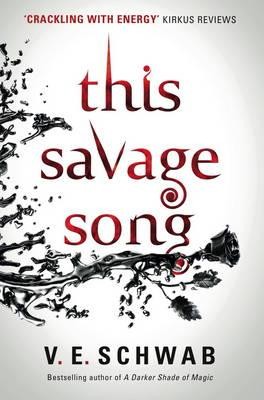 I honestly don't know why I haven't read this book yet. It's just so hyped, that I don't really want to read it cuz it might not live up to my expectations. Illuminae was a recent disappointment for me, so after one hyped book disappointing me, I want to wait a bit before I read this.
5. The Hate U Give by Angie Thomas
I'm disappointed with myself that I haven't read this yet. I've heard the best things about it, and it deals with such an important issue, but I just haven't read it yet! I want to get to it as soon as possible, so the next time I see it in a library, I'm definitely gonna pick it up!
Have you not read any of these books? Do you plan on picking them up? Let's chat!
Thanks for reading guys!
-Rhea