Hi there readers! I'm here with a tag today, the books and music tag! Kyera from Kyera's Library tagged me for this(thanks so much!) Go check out her blog if you haven't already, her reviews are amazing!!
Rules:
Tag the creator of this tag (Debbie @ Debbie's Library) and the person who tagged you
Pick 5 songs (or more) that you just have to listen to whenever they are played
Pick the books or characters that you think fit that song the best, and explain why you picked those books or characters
Tag some friends!
My Songs:
Warrior- Beth Crowley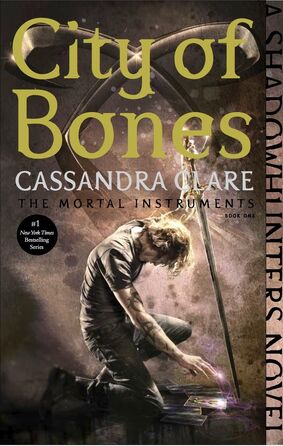 City of Bones by Cassandra Clare
Okay I know I cheated a bit with this song, cuz this song is specifically made for this book, BUT OMG ITS SO ABSOLUTELY PERFECT FOR JACE AND CLARY THAT I HAD TO MENTION IT. This is defintely what Clary would sing for how she discovered the Shadowhunter world, and for everything that happened in City of Bones. Every time I listen to this song, the entire story runs through my head. UGH THE PERFECTION. There's this line in the song- "You're my mortal flaw, and I'm your fatal sin," and god, isn't that like so fitting and perfect for Jace and Clary?
Carry you- Union J
Insurgent by Veronica Roth
Okay so this is totally Tobias singing after the end of Divergent and throughout Insurgent when Tris has become all sad and angry and reckless and stuff and when there's all that building tension between Tris and Tobias- I can literally imagine this happening. I think this song is like a perfect fit for the book.
Castle- Halsey (omg I love Halsey so much)
Empire of Storms by Sarah J. Maas
OMG so this is Aelin when she finally goes all queen mode and decides to conquer the world. Its such a poweful and almost goosebump raising song, and I think it fits Aelin perfectly. I can't say much without being spoilery, but this is really what I imagine as the theme song for the Throne of Glass series.
Stay with me- R5
Lord of Shadows by Cassandra Clare
If you've read Lady Midnight and Lord of Shadows, you'll probably understand why I chose this song. Oh my poor, sweet Julian- this is such a perfect song which sums up what he must have been going through after the end of Lady Midnight.
Tired- Alan Walker ft. Gavin James
A Court of Mist and Fury by Sarah J. Maas
This song reminds me sooo much of this book. This is what Rhysand would sing for Feyre after everything that happened Under the Mountain and after what happened to Feyre. Again, I can't say anything without spoiling things, but please read this series because Oh My God, it's really worth it.
A thousand years- Christina Perri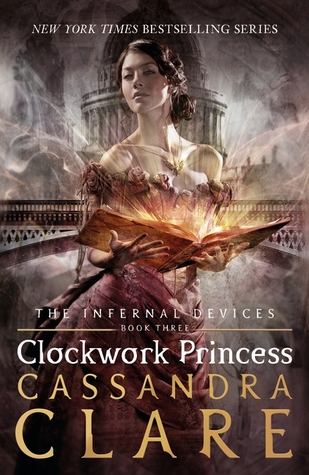 Clockwork Princess by Cassandra Clare
This song reminds me of Will, Tessa and Jem so much, I almost feel like crying every time I listen to it. I can imagine Tessa singing this for both Will and Jem, and if you've read Clockwork Princess, you probably understand why. It physically makes my heart ache and almost brings tears to my eyes- ugh i love these three soooo much.
So that's all! I tag:
and anyone else interested in doing this tag! Do tag me back, I'd love to see your answers too! Comment down below and tell me if you agree with my song choices! Thanks for reading!!